My dvd drive bit me while I wanted to feed it with an Angel DVD. It never does that when it's a Supernatural one. Playing favorites, huh?


The new director's cuts for 3x01 make me all happy


I love Dean's steadfast persistence to make movie references in the worst moments possible and being the only one to laugh about them. It's always followed by the same adorable and pouty face. ♥


was there a new Psych on last night? *is too lazy to check*


Also, JENSEN, YOU HAVE A DIRTY MIND!!!!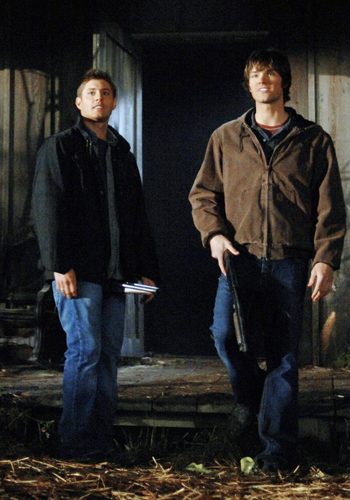 Yeah, I'm well aware of the fact that chances are good I'm the last person on earth to find this pic, but give a fangirl a break. (source)

Also, Jared's neck is killing me in that pictures *spaz out*

How are y'all doing today?